EXHIBITION AT ADOBE BOOKS

Traces, with Nathalie Brilliant, Helga Hizer, and Lindsey Lyons, opens at Adobe Books Backroom Gallery in San Francisco on November 5 from 6-9 pm. Please join us!

NOW IN LOS ANGELES

I'm very excited to be based in Los Angeles starting May 2016 after nearly a decade in San Francisco.
 
LIGHT BREAKS AT SOCIAL PRINT STUDIO

Join me for Light Breaks, the culminating show of works from my This Will Take Time residency split between Point Arena and San Francisco, at Social Print Studio on Saturday, November 14 from 2-4 pm.


LAS NINAS EXHIBITION
 
Las Niñas is a showcase of work by Lorena Castillo, Lindsey Lyons, Caitlin Mattisson, and Sally Rodriguez at Fleet Wood. The exhibition is on view through December 3rd.
ART NIGHT SF

Check out the inaugural ART NIGHT SF in UN Plaza this Thursday, September 17. Come for local art, music, and food at this outdoor exhibition. My blue Risograph prints will be on hand, and you'll also be able to add pigment to my live collaborative painting.

This Will Take Time and Social Print Studio

I am very excited to share that This Will Take Time and Social Print Studio have selected me to receive their local artist grant and art studio. I will be based at Social Print Studio's San Francisco headquarters from September through November 2015. Learn more about their residency opportunities and look forward to updates about work I make during this residency soon.
West Coast Craft

See you at WEST COAST CRAFT on June 13 & 14 in the Festival Pavilion at Fort Mason Center.
10 am - 6 pm

There will be over 250 talented artists, designers, and craftspeople selling their work. I'll have limited edition Risograph prints, small paintings, and drawings available. Booth F12. See you there! -Lindsey
From the Parking Lot Art Fair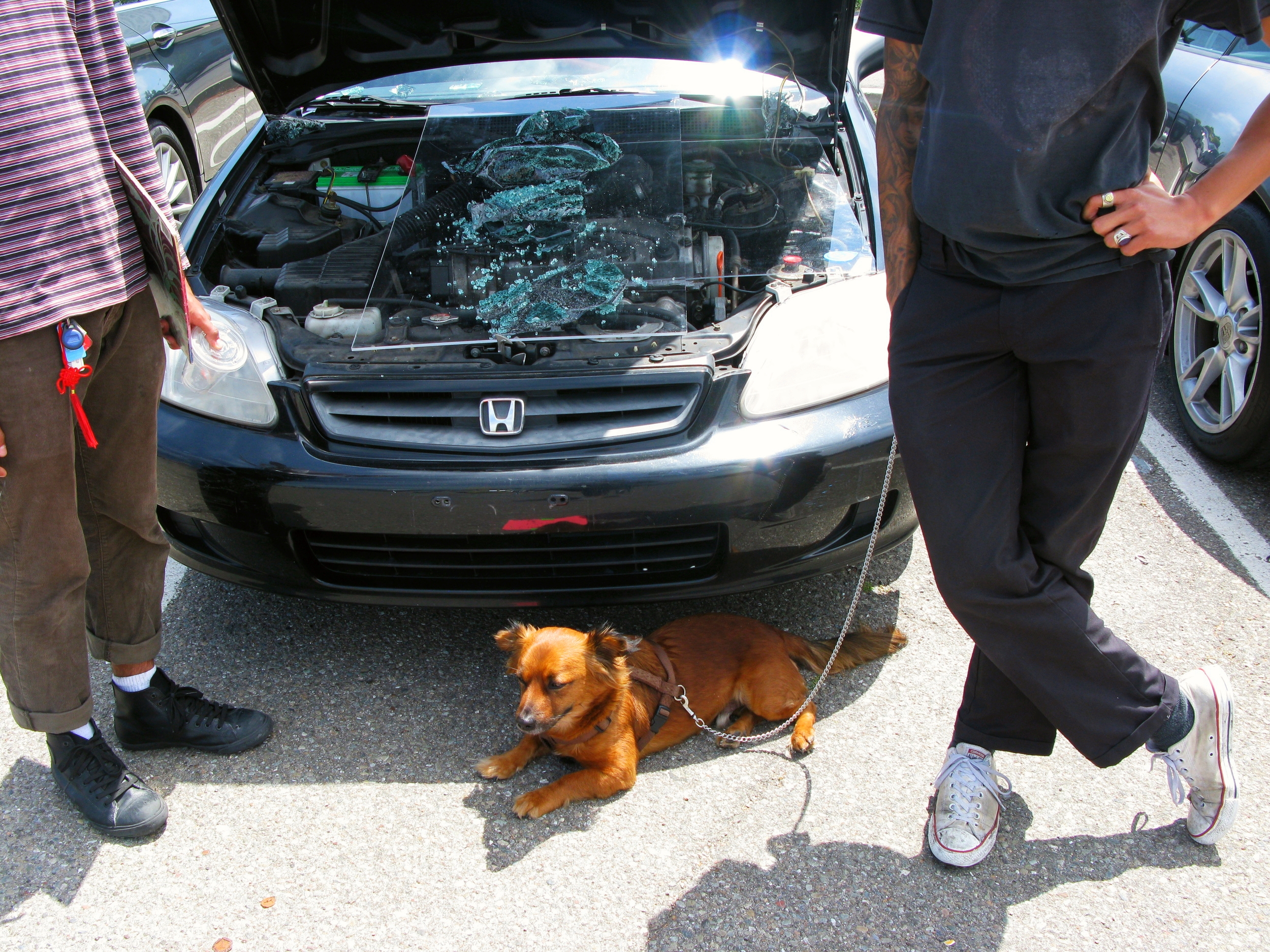 Parking Lot Art Fair
Get into this, art + asphalt lovers. Follow the fair for updates.
I'll have a painting in the auction, and hope to see you March 21.
Auction Artists:
Sarah Applebaum, Michael Arcega, JD Beltran, Libby Black, Kate Bonner, Tammy Rae Carland, Jim Christensen, Nancy Chunn, Ishan Clemenco, Sydney Cohen, Randy Colosky, Mary Conrad, Torreya Cummings, Arash Fayez, Llewelynn Fletcher, David Fought, Futurefarmers, Benicia Gantner, Jim Goldberg, Matt Gonzalez, Leonie Guyer, Doug Hall, Michael Hall, Taraneh Hemami, Cliff Hengst, Jonn Herschend, Scott Hewicker, Todd Hido, Constance Hockaday, Carrie Hott, Jason Jägel, Packard Jennings, Chris Johanson, Mary Anne Kluth, Tony Labat, Noah Lang, Sarah Loomis, Bernie Lubell, Cybele Lyle, Nathan Lynch, Lindsey Lyons, Dharma Strasser MacColl, Michelle Mansour, Sanaz Mazinani, Alicia McCarthy, Jim Melchert, Robert Minervini, Jeff Morris, Hushidar Mortezaie, Sandra Ono, Jennie Ottinger, Gay Outlaw, Erik Parra, Alison Pebworth, Maria Porges, Carissa Potter, Genevieve Quick, Lordy Rodriguez, Brion Nuda Rosch, Leah Rosenberg, Erik Scollon, Jenny Sharaf, Alice Shaw, Jennie Smith, Chris Sollars, Jennifer Starkweather, Jesse Sugarmann, The Estate of Larry Sultan, Weston Teruya, Chris Thorson, Amy Trachtenberg, Andy Vogt, Catherine Wagner, Hillary Wiedemann, Jenifer Wofford, Lena Wolff and more to come!
Thanks to everyone who made it to Open Studios!
A Mention in the Review by KQED Arts:

After the After-Party: California College of the Arts 2013 MFA Show
By Mark Taylor on May 23, 2013
"...The show begins with a pile of garbage, all the discards from the installation process gathered by Ilyse Iris Magy and presented in an effort to make the show a "zero waste" event. But this detritus keeps reappearing (smashed car safety glass in Lindsey Lyons' mysterious installation, or photographed collections in Phillip Maisel's Stacked series); the show is populated with whole worlds of stuff. It reminds me of a line from Alfred Hitchcock's The Birds wherein San Francisco is described as an anthill at the foot of a bridge. Many of the exhibits feel like they have been pieced together with bits found at some imaginary excavation site. These artists, these ants, have brought their individual nuggets back to the group and are wildly gesticulating, communicating through scent or the rubbing of antennae about what they have found. There are times when the CCA MFA show feels that primal."
A review by Curiously Direct on December 20, 2012:

"Southern Exposure//Point of No Return= Annual entry-fee-free juried exhibition, themed around loose interpretations of the titular theme. As usual, there are tons of included artists working in a wide mixture of media and scales. Though I had only a brief time with the show there were some definite standout pieces, including Jacob Wick's barricade tape, Joseph Thomas's bronzed broken ipod, and a small painting by Lindsey Lyons. That painting, a small blackish abstract was situated in what is a good illustration of some of what didn't work with the show. It was hidden in a large cluster of flat works put together to conserve space (?) which didn't make sense as a group; finding a middle ground between keen editing and inclusiveness is a challenge for any such exhibition, as is balancing inclusiveness and quality (there were some less than stellar paintings included in the show) But overall I've found these So Ex shows a consistently good place to see a large amount of relatively good art in one place and especially as a place to note what stands out amid the fray."
Featured on Little Paper Planes on January 16, 2012: